17 Lessons From 17 Innings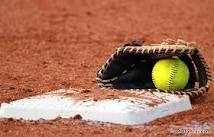 If you're a softball fan, chances are you didn't get to bed early last night. The first game of the Women's College World Series (WCWS) was one for the record books.  It was the longest game ever in WCWS history (over 5 hours, 17 innings) and it also was the most watched Game 1 of the series with over 1.6M viewers.
It occurred to me there are many life lessons from that one game so in honor of the sportsmanship, hard work and overall fighting spirit of these 2 teams–the Oklahoma Sooners and the Florida Gators, I present 17 learnings from 17 innings.  Disclaimer: although I watch a lot of softball—it's at a 4th and 2nd grade level so my expertise regarding the game leaves something to be desired. Don't look for any game details or performance stats here…just some overall ways to apply what I saw to day to day life.
And I'll make it quick cause Game 2 starts soon…..
When you think it might be over, STOP thinking that.  There were many occasions in that game where each team could have written it off or gotten comfortable they were going to win. Neither team gave up the fight despite what the outcome looked like it might be.
Sometimes you get in your own way.  It hurts when you're pitching and you accidentally graze (hit) your own knee with the ball.  But, when you're tired and under pressure, you sometimes end up hurting yourself.
Expect the unexpected.  Did anyone think in the 16th inning that one hit out of the park would result in 3 runs to give the Sooners the lead.
Coincidence is cool.  Stay observant for circumstances and coincidences that are just cool.  Like a 17 inning game in 2017 with the winning runs hit by #17.
You don't know something's going to be epic until you start.  When those girls started the game last night, little did they know they'd be setting records. And that one of the only words their coach could say was epic!
Keep fighting.  Keep surviving.  Winners don't give up.  Enough said.
Tag team for success.  You don't have to do everything on your own.  The Sooners have the 2 Paige's–their pitchers.  As a team, they made something happen that neither could have on her own.
One pitch at a time.  Take things one meeting at a time.  One day at a time. Sometimes one minute at a time. Work your way through something hard in small chunks.
Remember your mechanics.  We've all been taught something either through education or experience. Don't forget the basics and what you know when you're under pressure to perform.
Don't get too big.  During post-game interviews, players from both teams talked about how they didn't let themselves get too big. They were part of a team with a role to play and they didn't allow themselves to think of themselves as any bigger than that.
Visualize what you want.  Winning the first game of the series, statistically, is good for a team.  They were visualizing that win. Not winning the championship but winning that game.
Stay locked in.  Whether in the dug out or in the circle, stay level headed.  So whether you're in the game or supporting your team from the sidelines…stay engaged!
Get team input.  Sooners talked about having a plan for the start of the game but the coaches got the input and buy-in of the team.  Everyone had a stake in the outcome then because they were all a part of the plan.
Some people will give up.   The game went on a long time and some people left or went to bed.  It happens. Doesn't mean they don't support you but focus on who's with you, not who's not.
Learn how to work around the home team advantage.  When everything's not in your favor, concentrate on the job at hand and not the fans screaming for the other team. Block out the noise.
There's no I in TEAM.  Had to throw that in.  Not one person's performance–singularly–won or lost that game.
Coaching matters.  Having the right support to guide and direct a team makes all the difference.